Welcome to the official website of Willie K! You can listen to Willie K's music, find upcoming shows, view pictures, watch videos, and find out where to catch some of the greatest live music on Maui. Like what you hear? Be sure to buy one (or a few) of Willie's albums and be sure to check out a live show. See you soon!
---
Ok Maui Fans of The T.H.C. Order! Listen up. Come June 27th Mulligans On The Blue along with Uncle Willie K will be presenting The Very First "Ganja" Fest in Wailea! Thats right! Ganja Fest Maui (Just A State Of Mind) will be held in Wailea, June 27, 2015! Come One Come All! All Musicians that want to play, please Email me! You have 2 weeks before I start setting up auditons at the Maui Tribe Recording Studio at 270 Waiehu Beach Road, Suite #112. Don't call my cell. Don't call Mauitribe Office. "Email Only" Anyone calling, consider yourselves audience food!!!
Uncle Willie K
Next Performance:
February 3, 2015
Casanova Italian Restaurant & Deli
Description:
Willie K and the Warehouse Blues Band is back! Join them for dancing and rocking in Makawao. $10 Cover charge - 21 years & older.
Willie K merchandise available during and after his show.
February 4, 2015
Mulligans on the Blue
Description:
Join us for the #1 dinner & show package of Willie K & Mulligan's on the Blue! Whether it's a special dinner for two or a celebration of two hundred. Choose from Willie K's 4-course dinner or Mulligan's delectable and savory menu. An evening that will be remembered for many years to come!
For reservations, call Mulligans' Willie K's Hotline (808) 250-8288 - MAHALO.
Willie K merchandise available during and after his show.
From the Blog: (click a title to read full article)
Mahalo to all those that attended the 3rd Annual Uncle Willie K Barbeque Blues Fest on January 10th, 2015 Hawaii's only Blues Festival truly rooted in the Blues. It is Uncle Willie K's goal to create a family style festival always supporting a good cause, benefitting Half Helen Foundation, Maui Food Bank Backpack Buddies, and The Royal Order of […]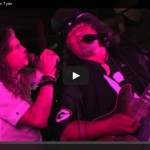 Willie K is joined by his good friend Steven Tyler at the 2013 Willie K's Blues Fest. (Mahalo to Don Scott for the video!)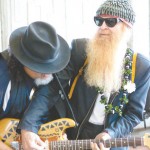 By JON WOODHOUSE, For The Maui News Willie K's first BBQ Blues Festival was one of the highlights of 2013, and it looks like the second annual event coming up on Jan. 11 will be even more memorable. Featuring headliners Billy F. Gibbons of ZZ Top and Mississippi blues legend Robert "Wolfman" Belfour, along with […]