Welcome to the official website of Willie K! You can listen to Willie K's music, find upcoming shows, view pictures, watch videos, and find out where to catch some of the greatest live music on Maui. Like what you hear? Be sure to buy one (or a few) of Willie's albums and be sure to check out a live show. See you soon!
---
One dinner show available for Maui and two shows for Oahu.  Limited seats and special packages available.  For more info please call Lyn at 808-214-2842 or you may email.
---

Hawaii's only Blues Festival truly rooted in the Blues. It is Uncle Willie K's goal to create a family style festival always supporting a good cause. Uncle Willie K, the Hawaiian Bluesman, hosts this annual sellout concert featuring nothing but the Blues. This year Uncle Willie K will once again feature legendary guitarist Billy Gibbons!! Yes, Billy F Gibbons from ZZ Top. We also welcome back Mick Fleetwod (Fleetwood Mac).  Stay tuned because an official announcement will be posted soon, and we have some big surprises added this year.
Follow us on Facebook
Next Performance:
Events cannot currently be displayed, sorry! Please check back later.
From the Blog: (click a title to read full article)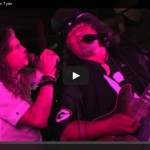 Willie K is joined by his good friend Steven Tyler at the 2013 Willie K's Blues Fest. (Mahalo to Don Scott for the video!)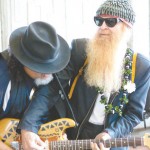 By JON WOODHOUSE, For The Maui News Willie K's first BBQ Blues Festival was one of the highlights of 2013, and it looks like the second annual event coming up on Jan. 11 will be even more memorable. Featuring headliners Billy F. Gibbons of ZZ Top and Mississippi blues legend Robert "Wolfman" Belfour, along with […]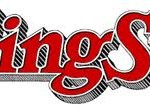 Willie K's Bluesfest was recently mentioned in a Rolling Stone magazine article (yes, THAT Rolling Stone Magazine…) The article talks about a few certain members of music royalty that were at the BluesFest. You'll have to click here to read the full article!